Email Marketing was the right choice for this brand to launch its B2B business
A branded website, weekly email communications, daily engagements with clients on social media, and a brochure allowed this brand to successfully launch its service to the travel industry. The project was completed in under two months and sales started to pick up pace right away.
Live Cuba, a trade-only tour operator, needed to launch their new brand as soon as possible. Speed was of the essence since a rapidly changing travel market. A main competitor had folded which meant the brand had but a few months to position itself as the go-to alternative in an attempt to fill out a temporary gap in the market.
Email marketing: the star of the show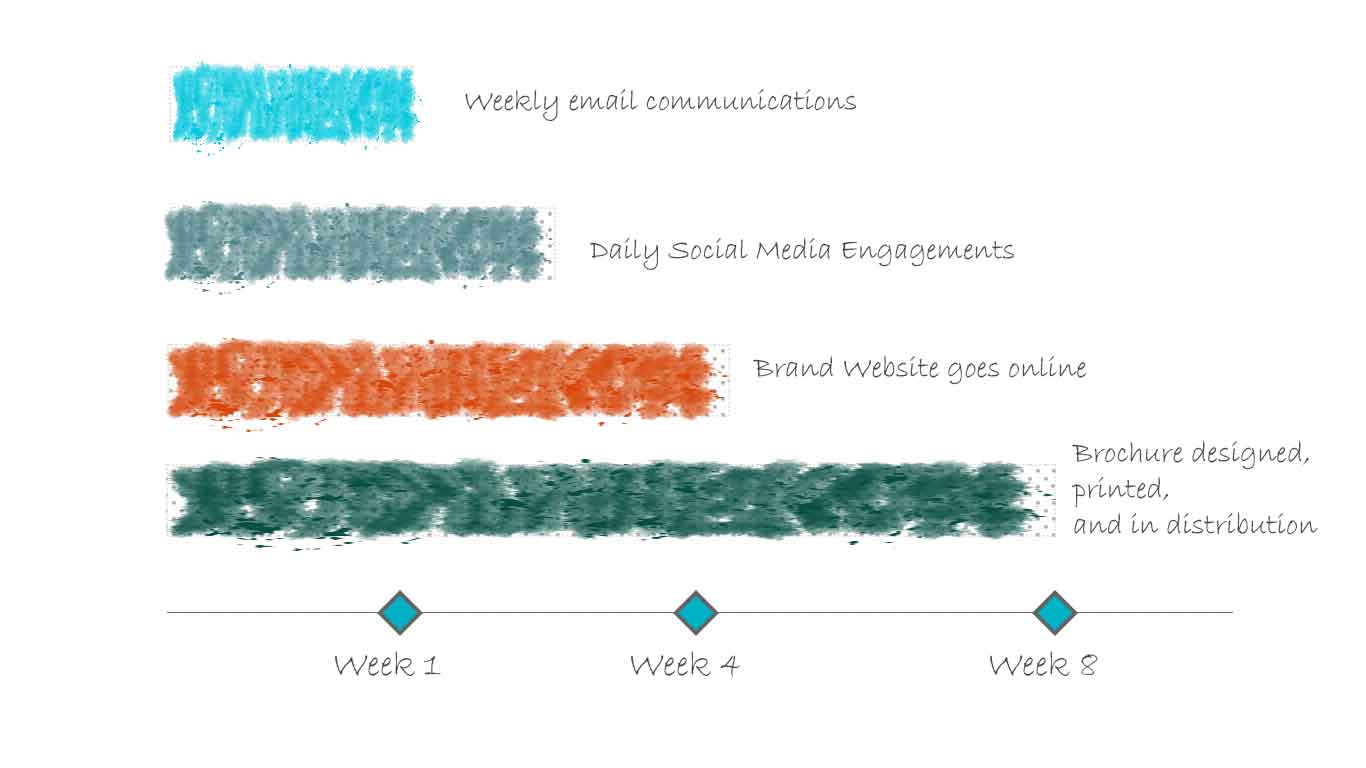 With a tight deadline and a limited budget, we focused primarily in reaching out to the brand's potential clients across the UK using email marketing and social media.
From week 1, all two thousand subscribers to the brand started receiving weekly email communications promoting the brand destinations, the company USPs, best-selling itinerary samples, and special offers.
Email marketing 101: Mobile-friendly newsletter designs, and a simple call for action
We had, at this early stage, two simple goals:
To increase brand consideration among trade partner

To boost lead generation and sales
We focused on designing simple, mobile friendly communications. And focused in two simple calls for action: to join the company's Facebook group for a more personalised level of service, and to book introductory offers.
Content is key, particularly for email marketing
In addition, we worked closely with the company's product management team to develop a system to report in real time all offers available across their portfolio of suppliers. The goal was to have a constant source of information about available offers and discounts to advertise via newsletters.
We also worked directly with the products and sales teams to identify the best-selling, highest-margin products in order to promote them in the newsletters as well.
Monitoring results from each action in the email marketing campaign
The impact on sales was almost immediate, with noticeable spikes in leads on the day the newsletter was received. Email marketing proved once more a powerful, cost-effective advertising channel.
Social Media, Brochure, and Website to complement the email marketing campaigns
As the email marketing campaign was running, we focused on running a consistent schedule on social media in order to increase brand awareness, promote the target destination, and engage with travel agents at a more personal level.
The brand's website and company brochure were also completed to assist the business in obtaining much needed qualified leads.