Content marketing with a difference
Our experienced team can help you produce engaging content for websites or social media, product photography for e-commerce, SEO-focused content, bespoke content marketing strategies, ad copy for you paid campaigns on Google, Bing or Social Media, and much more.
Our content management service is not limited to textual content. We can also leverage your message with graphics, photography, animations, and video.
Pricing is per project and based on a flat hourly rate so you can predict costs and stay on top of your spending from the outset.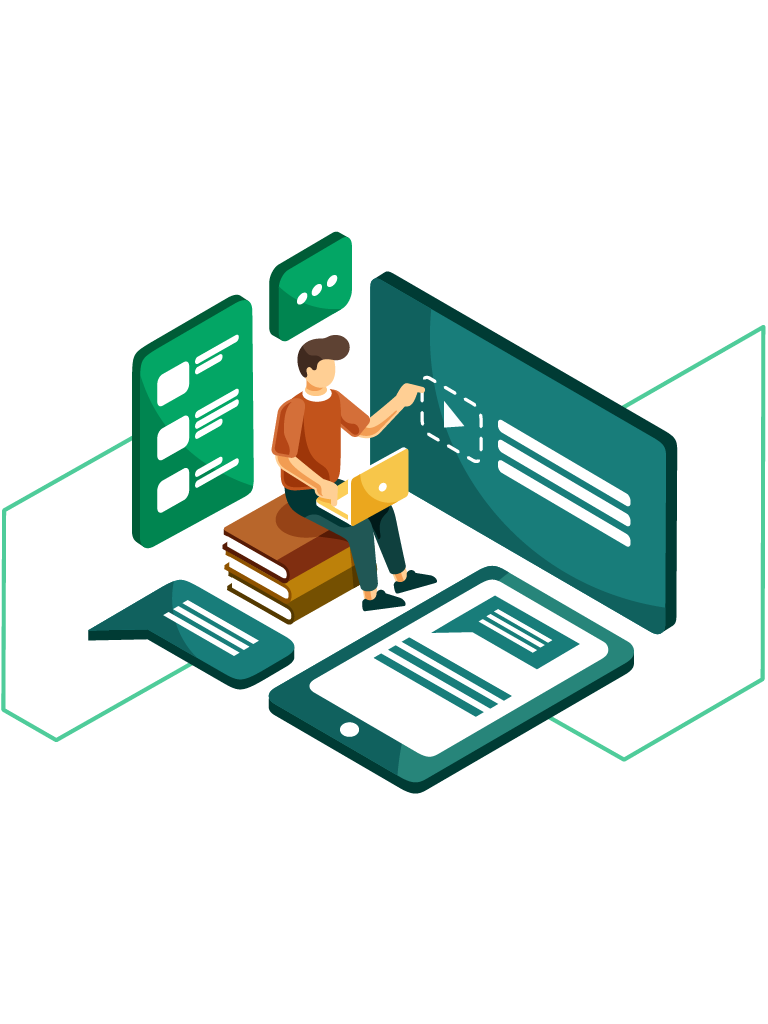 MULTI-DISCIPLINE APPROACH TO CONTENT GENERATION
All-in-One Website Content Solution
BrandWaves' approach to producing copy for your website isn't only about creating engaging content. 
Our multi-discipline expertise allows us to bring together elements of UX Design, Usability studies, Search Engine Optimisation techniques, Visual Design, and creative communications to produce a website content architecture and copy that works twice as hard to engage your audience and reach your commercial goals.
Armed with the know how and hands-on experience in these inter-connecting fields of expertise, we are able to create a website content architecture that integrates seamlessly with your brand's design guidelines, voice, and style. We concentrate in crafting a rock-solid CTA strategy to ensure each of your pages, funnels, and navigation paths deliver conversions and drive new business. We ensure that your website engages your audience, and communicates your brand values and distinctiveness.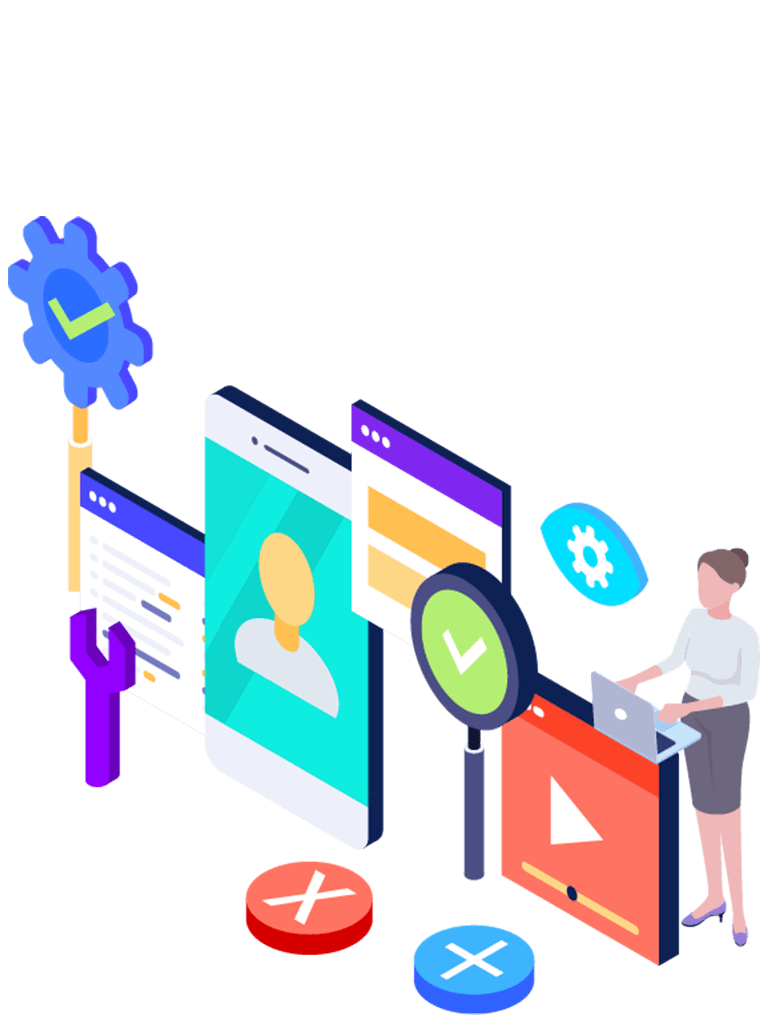 Need content for your website? Get in touch for a free consultation and non-commitment quotation based on your specifications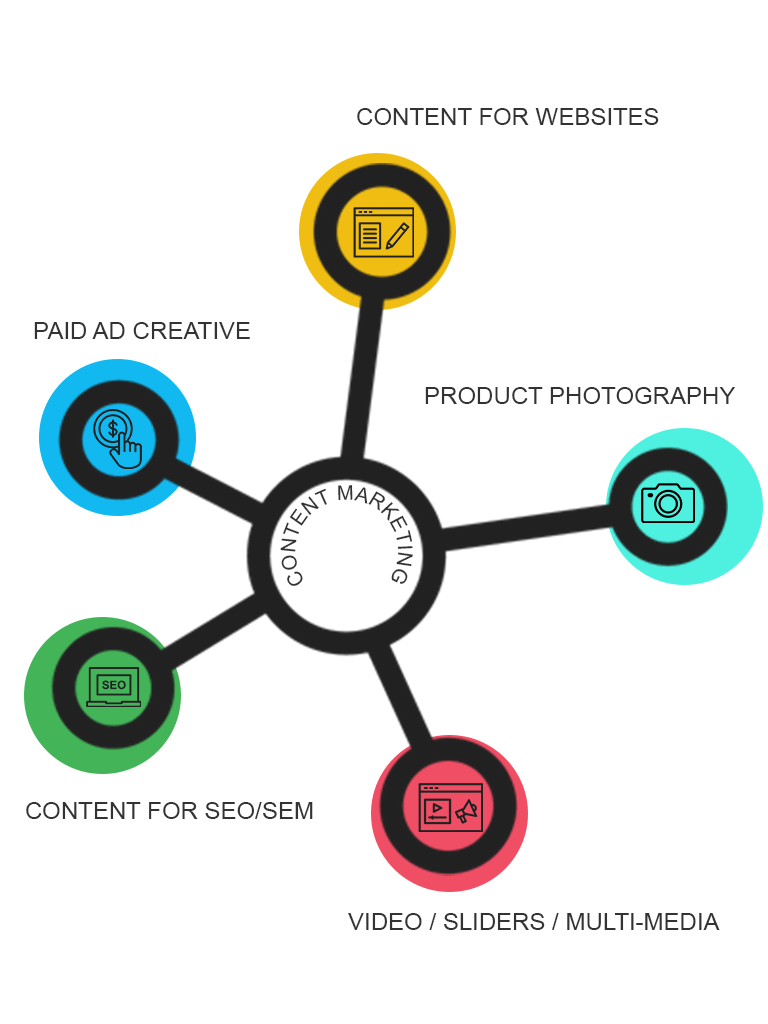 Leverage your message with graphics, photography, animations, and video
Not only that, we work across a range of media to deliver not only textual content, but also graphics, video, sliders, and html 5 animations, and across channels so your content assets can be used on your website, social media, GDN campaigns, and beyond.
Our All-in-One Website Content solution is a one-stop shop for all the media you could possibly need to leverage your products, communicate your brand distinctiveness, and engage new and repeat clients, placing your business above the background noise everyone else is making.
Pricing is per project and based on a flat hourly rate so you can predict costs and stay on top of your spending from the outset.
Would you like to know more?
Get in touch with our specialist. 
Digital Media Creation
We can help you create the digital media you'll need to roll out your multi-channel campaigns. This includes: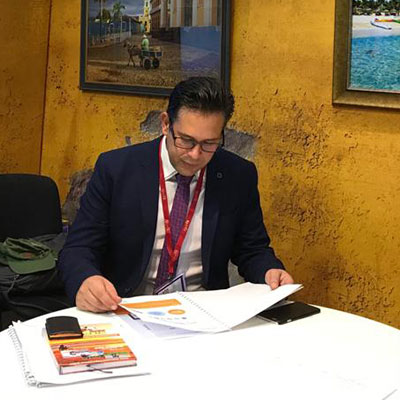 Our content marketing service is very complete. We can help you create content for your website and advertising channels, including text, video, photography, and eye-catching sliders. But we also bring SEO into the equation to ensure your content ranks well on search engines. We can help you localise your website if need a multi-lingual website, and we'll show leverage your content for distribution across your multi-channel network.
Meet me on LinkedIn or Facebook,
and let's start the conversation
How we can Help
Whether you are looking to outsource some of your content marketing, strengthen an in-house marketing team,
or commissioning a content marketing strategy and action plan to take charge of your content marketing yourself, we are here to help
Speak to a Content Marketing Specialist about your specific requirements. We can tailor a solution around your specifications, goals, and budget.
Call 0203 918 1508 Mon-Fri or Book a consultation
Bundles. Content Marketing
If you need content for your website, paid campaigns on Google or Social Media, your newsletters, your blog, or to feed your SEO strategy, then getting everything you need in one bundle can be more cost effective and produce better, more consistent results.
That's why we enable our clients to bundle up our content marketing services with other digital marketing services we provide.
For instance, you can ask for a website design including content, or for a ppc campaign on Google including ad copy and graphics.
Combine one or more of the following
By trusting us with more than one marketing channel, you'll get a more consistent approach, a one-stop shop for support and guidance, and a cheaper price than outsourcing each channel separately or keeping in house enough staff to realise your multi-channel marketing strategy.
PPC, Google Ads or Microsoft Advertising

Landing Page Optimisation
Data Analysis and Business Intelligence
Search Engine Optimisation
Speak to Digital Marketing Strategist
Let's build together a custom solution that maximises results for your business, cost-effectively
Get in Touch