RUNNING E-COMMERCE FOR ONE OF THE WORLD'S LONGEST ESTABLISHED ANTIQUARIAN BOOKSELLERS
Sotheran's is one of the best loved, longest antiquarian booksellers in the world, founded in 1761 by Henry Sotheran. The brand trades in valuable books and antiquities. As such, their stock is quite unique and no two items are ever the same.
That is why photographing their collections is at the core of Sotheran's marketing efforts. The brand relies on high-quality photos of their books to distribute among partners and advertising outlets, design their printed and digital brochures, feed their weekly newsletters, and keep their e-commerce website up to date.
Brandwaves proudly looks after this task at the core of Sotheran's marketing efforts.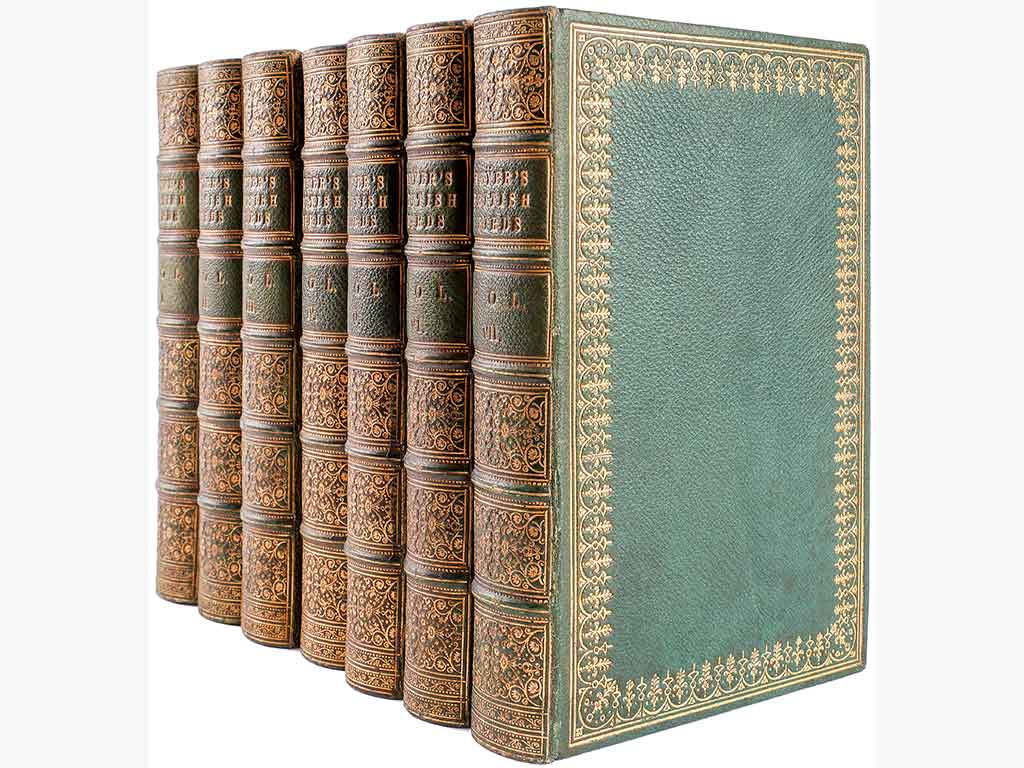 In addition, we support the in-house team running their e-commerce website and designing their digital and printed brochures.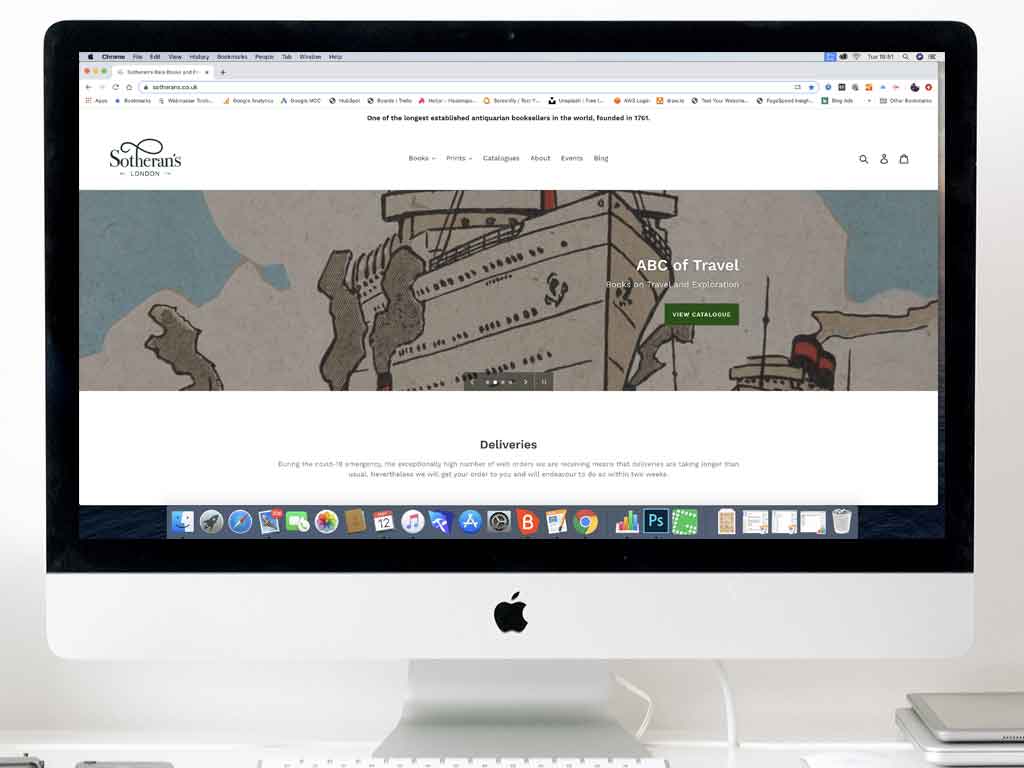 SERVICES ENGAGED
The main services requested by the Sotheran's include:
Goal Oriented Website Design to ensure, over a period of three months, that the website was not only visually stunning, but also optimised for speed, lead capture, and conversions.

 

Copywriting and Website Editing

Custom applications, including a currency switcher that displays the correct currency symbol based on the website visitors geographic location, and integrating the website with the client's CRM.

Curated keyword list of 577 keywords, sorted by search volume and raking difficulty, to feed the client's SEO, Content Marketing, and PPC strategies.

Creating remarking lists on Google Ads for remarking and GDN ads

High Availability hosting solution, including static resources such as images being stored in a separate subdomain and served over a content delivery network (CDN)

Custom speed optimisations to ensure the website downloads fast across geographic zones and devices.
THEIR REVIEW OF OUR SERVICE
Brandwaves fitted in really well within our in-house marketing team and book traders. We feel very lucky to have found a small company with the right combination of creative and technical skills to help us promote our books.