A CUSTOM WEB DESIGN FOR SUITE HAVANA
Suite Havana is a boutique hotel that needed a new website to manage bookings and enquiries from clients all over the world.
They needed a website that reflected the brand's unique proposition of mixing Arts and Hospitality, communicated their values as a luxury boutique hotel with high level of personal service but also informal and friendly.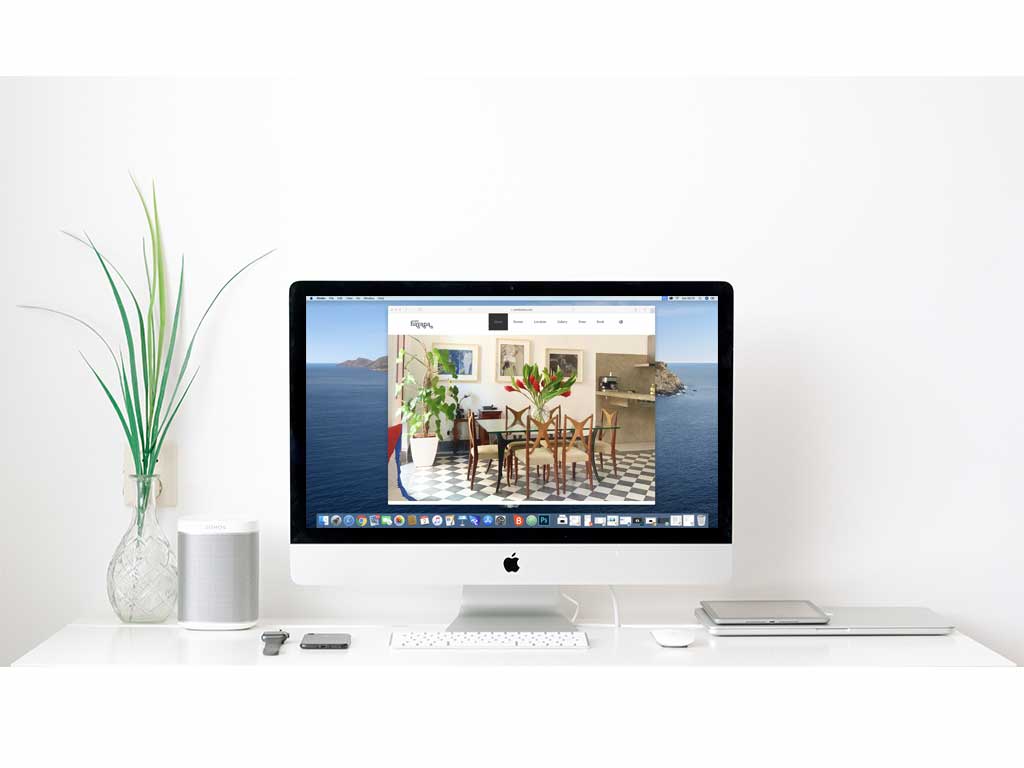 In addition to aesthetics and branding, the website we designed for them:
Integrates with other accommodation booking platforms like AirBnB and Expedia,so availability calendars stay synchronised.

Provides the hotel management with an interface to manage bookings and enquiries.

Allows visitors to book and pay for their accommodation online.
Suite Havana's owners were interested in our web design service, particularly the Business Essential web design package.
After discussing their requirements, the business essential web design package was complemented with e-commerce functionality and a custom booking manager for the website.
SERVICES ENGAGED
We offered Suite Havana a custom solution which combined the design elements on offer through the Business Essential Package, complemented with a hotel booking engine. We also host, update, and maintain their website as an ongoing service.
The main services requested by the hotel include:
Custom application: Availability Calendar also integrated to AirBnB and Expedia to allow the hotel management to centrally manage bookings and enquiries from different channels.

Integrating the website to a Payments Gateway service so it could process booking payments online.

Localisation. The website is being replicated in English, French, and Spanish Languages

Hosting and Domain Administration

Ongoing site maintenance, application updates, and security backups
KEY ACHIEVEMENTS
The website design was complete in under 4 weeks. Speed was essential for our client as their old website had stopped working and the brand was left without online presence for weeks. Visitors from key referrers for the hotel industry like TripAdvisor were being met with an error page.
The booking engine was integrated to the website successfully. It allows visitors to see in real time availability at the hotel, and allows hotel staff to manage bookings and enquiries directly from the website's admin interface.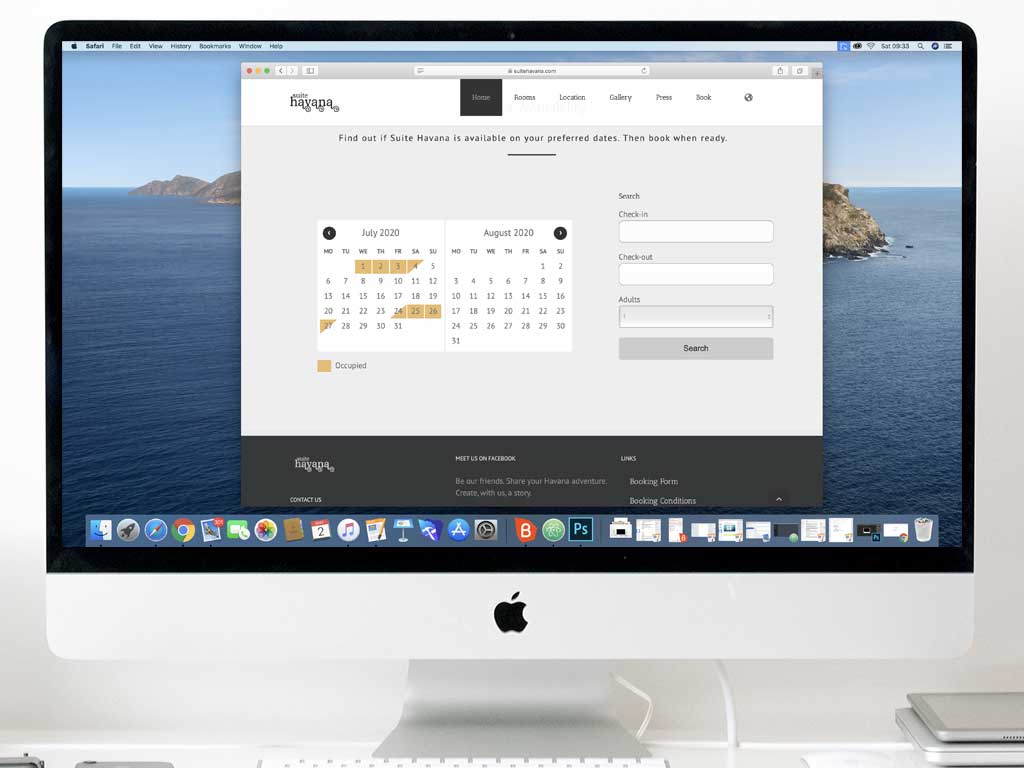 The booking engine synchronises the availability calendar across reselling platforms (AirBnB and Expedia) Potential clients wishing to book a room at the hotel can do it either from the website or any OTA website thanks to this synchronisation service.
The website is now being integrated to Stripe, an online payments gateway service, so the hotel will soon be able to start accepting payments online from any country, in any currency.
THEIR REVIEW OF OUR SERVICE
After lots of negative experiences with web designers, I was very apprehensive about starting all over again. Fortunately, the team at BrandWaves put me at ease right away and our website was ready and receiving enquiries in a matter of weeks. We particularly happy about being able to sync our calendars on our website, AirBnB, and Expedia. Manually updating those calendars was not only stressful and time-consuming. It was also a daily process prone to mistakes. Now all of our calendars sync automatically and we can concentrate in what we do best, which is providing our clients with the best holiday experience there is during their stay in lovely Havana.
Impact, from the client's perspective:
From day one we started receiving enquiries and bookings through our new website.


Being able to automatically sync availability calendars on our website and other websites like Expedia, Booking.com,  and AirBnB saves us a lot of administration time, headaches, and mistakes. It works really well


We are really happy with the bookings engine. All of the information in one place helps us stay organised.


We have received lots of positive feedback about the way our website looks. It is minimalistic and clean, just as we wanted.


Being able to accept booking payments online not only will help us save time. It will also give us an edge over local competitors. Clients are happy too about this feature as they feel more confident to book, and safer not having to travel with cash in their pockets.