A Digital Marketing Strategy for a Travel Brand
Thanks to a long-term partnership with this London-based tour operator, we had an amazing opportunity to join forces with stakeholders from across the company to craft and run a multi-channel digital marketing strategy that helped the brand grow the number of passengers per year from under 2 million to over 6 million.
Key Achievements
Paid Search KPIs trending upwards, representing an average £11k savings per month whilst increasing the quality and volume of leads, and conversion rates. Key indicator trends include:

10% increase in PPC ROI compared to previous periods. The ratio between PPC Spend and Gross Margin down to 15%, 7% lower than the target 22%.

Third-party reviews of brand services and products raised above the target 96%

Average ROAS increased by 50% over the last 2 years.

CPA down by 20% in the last financial year.

Digital Marketing has been instrumental in achieving an average growth of 25% year on year, over consecutive four years.
Our digital marketing strategy covered several areas of delivery expertise
We worked tirelessly to create trust-based relationships with senior stakeholders and influencers to set and communicate strategic direction, and align diverse, cross-functional teams to achieve success.
As a result, we developed and managed a digital marketing strategy focused on optimising conversions from start to finish of the buyer's journey.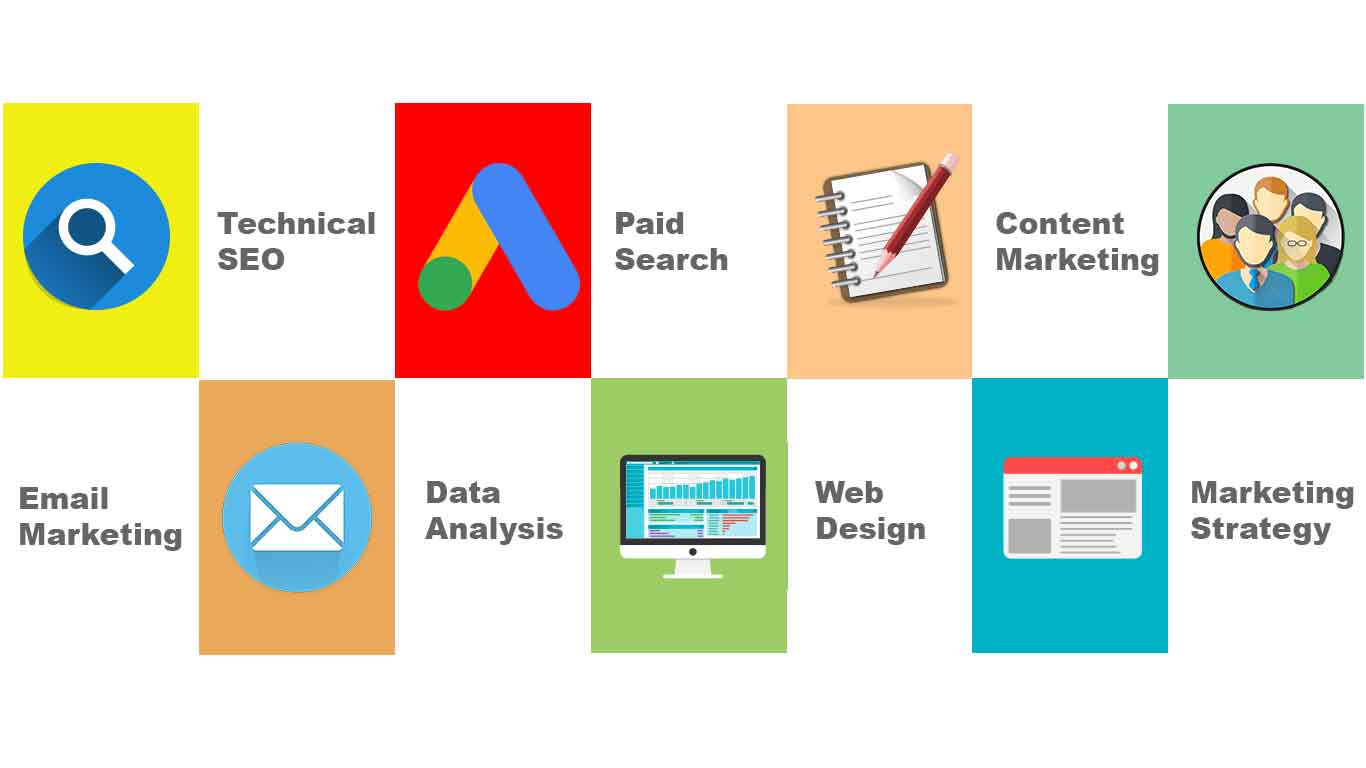 As part of our digital marketing strategy, we were directly involved in several key projects to realise the companies strategic goals
Planning, deploying, and optimising all Paid search campaigns on Bing and Google's Search, Video, and Display Networks

Planning and supervising the design and implementation of the company's web presence ( 5 websites) with a focus on optimising the company's main shop-front for conversions and lead generation, reducing CPA and pushing all digital marketing KPIs above industry standards.

Directly responsible for a wide variety of projects (Email Marketing, Content Marketing, Affiliate Marketing, Social Media, SEO/SEM, Landing Page Optimisation) aimed at improving Marketing ROI and driving more conversions into leads and sales

Data Analysis. Working closely with the Product Management team and Company Directors to design and market new products and destinations, as well as fine-tuning the company's portfolio based on market research, competition benchmarks, and customer feedback.

Spearheading the successful launch of two new brands from conception to market